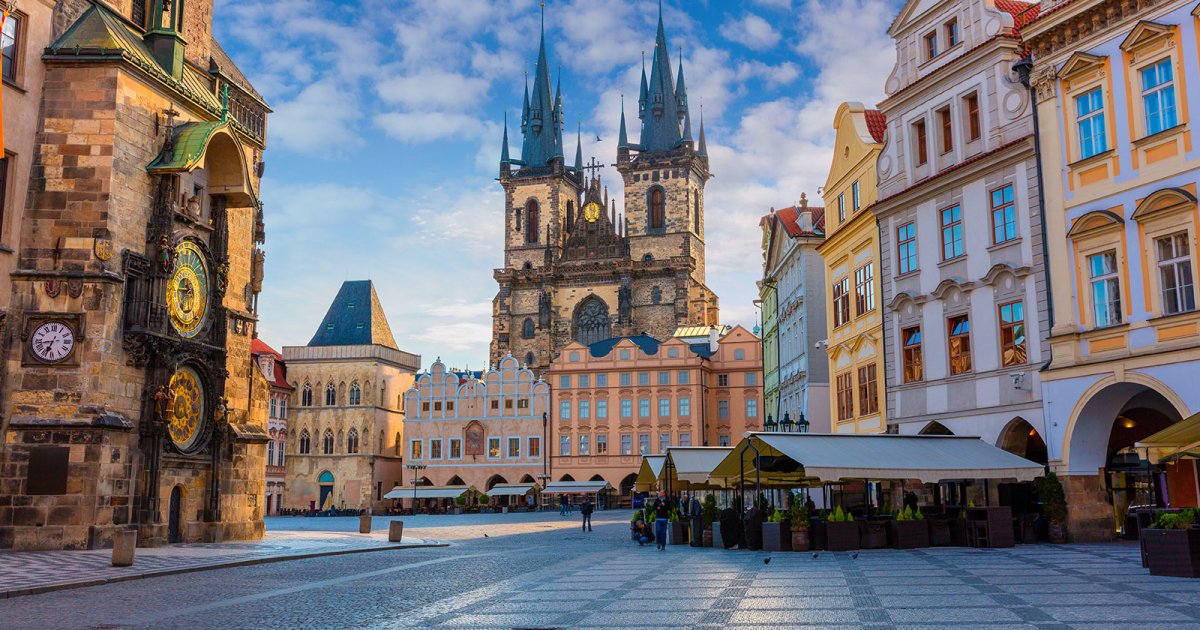 Audio File length: 2.20

Language: English / USA
Hi, my name's Scott, and I'm your personal guide. Along with MyWoWo, I'd like to welcome you to one of the wonders of the world: Prague's Old Town Square, one of the most famous squares in Europe.
It is located in the heart of the Old Town, in the market district, which until the end of the 18th century, like all the other districts of Prague, was considered a self-sufficient "town", with its own town hall and walls.
The square as we know it today is very different from the original square. Between 1893 and 1913, much of the Jewish ghetto was destroyed in order to reshape the city on the model of Paris, and build the elegant Parizska Street, named after the French capital.
In 1945, the east wing of the town hall suffered the only bombing of Prague during the Second World War, and this led to a further extension of the square, making it the size it is today.
Old Town Square began life as the market square during the Middle Ages, and the first building to be constructed was the Town Hall, followed a few years later by the first Romanesque building, the Church of Tyn, right opposite it.
From the mid-seventeenth century until 1918, the square was dominated by a column, one of the tallest ever, built in honor of the Virgin Mary. Since it was seen as a symbol of Catholic Austria, however, it was brought down immediately after independence was obtained, after the First World War. Five different stones on the ground indicate where the column once stood.
Today, pride of place in the square is reserved for the monument to Jan Hus, a Bohemian theologian and religious reformer. The memorial is located almost in the center of the square, on the spot where Hus was burned at the stake for heresy in 1415. The monument was created by Ladislav Jan Saloun and inaugurated on 16 July 1915, 500 years after Hus's execution.
An interesting fact: the square has been the scene of numerous historic events, including the coronation of a king. The most dramatic event it has witnessed is recalled by a plaque opposite the Town Hall, and dates back to 1620, during the Thirty Years' War, when the 24 leaders of the rebellion against the Austrians were beheaded here after the loss of the Battle of White Mountain.