HOLOCAUST MAHNMAL, Presentation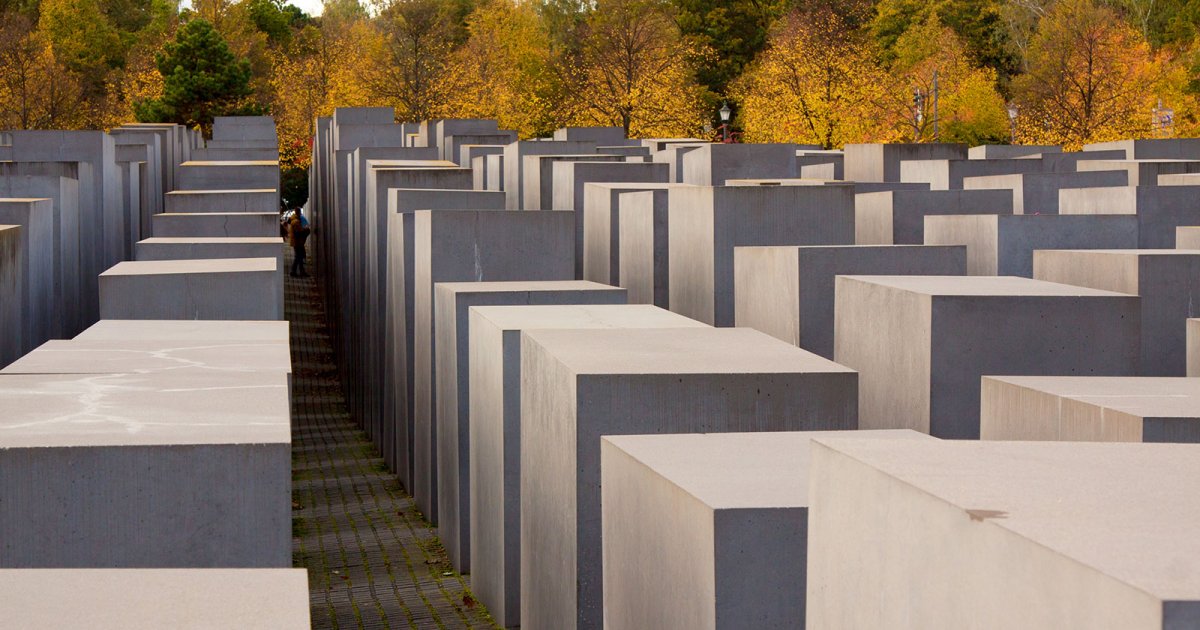 Audio File length: 2.28

Language: English / USA
Hi, my name's Jill, and I'm your personal guide. Along with MyWoWo, I'd like to welcome you to one of the Wonders of the World: the Denkmal für die ermordeten Juden Europas, or Memorial to the Murdered Jews of Europe.
The Memorial is the most important monument commissioned by the German government in memory of the Jews killed during the Holocaust.
Also known as the Holocaust Mahnmal, or Holocaust Monument, it occupies a whole block. The location is significant, since it was once occupied by buildings belonging to Joseph Goebbels, one of the most powerful, merciless Nazi criminals.
The Holocaust Mahnmal, designed by the architects Peter Eisenman and Buro Happold, was inaugurated in 2005. What you can see before you is an enormous maze formed by 2711 tomb-like concrete blocks of different heights, placed sideways.
There is no clearly defined route through the maze, nor is there a single way out. Make your way into the heart of the labyrinth, where the concrete blocks become larger and more imposing, casting increasingly longer shadows. The growing sense of disorientation and the solemn, gloomy atmosphere take the visitor on an interior journey that plays on emotions and sharpens awareness of the tragedy that shook the Jewish people.
In the heart of the maze is the Information Center, which preserves the memory of the six million Jewish victims of the Shoah. Some of the rooms explain the tragic destiny of hundreds of people and of entire families: a narrator tells the story of their lives, while their faces are projected on a screen.
Not far from the Holocaust Mahnmal, on the Ebertstrasse side, you'll find another monument in memory of the victims of Nazi persecution: homosexuals. The monument takes the form of a gray cube; inside, the image of two men kissing is projected.
Let me leave you with an interesting fact: the Holocaust Mahnmal was the object of controversy due to the anti-graffiti paint used, produced by a company called Degussa, which during Nazism contributed to the Shoah by manufacturing Zyklon B, the nerve gas used in the extermination camps.