MOUNT LYCABETTUS, Presentation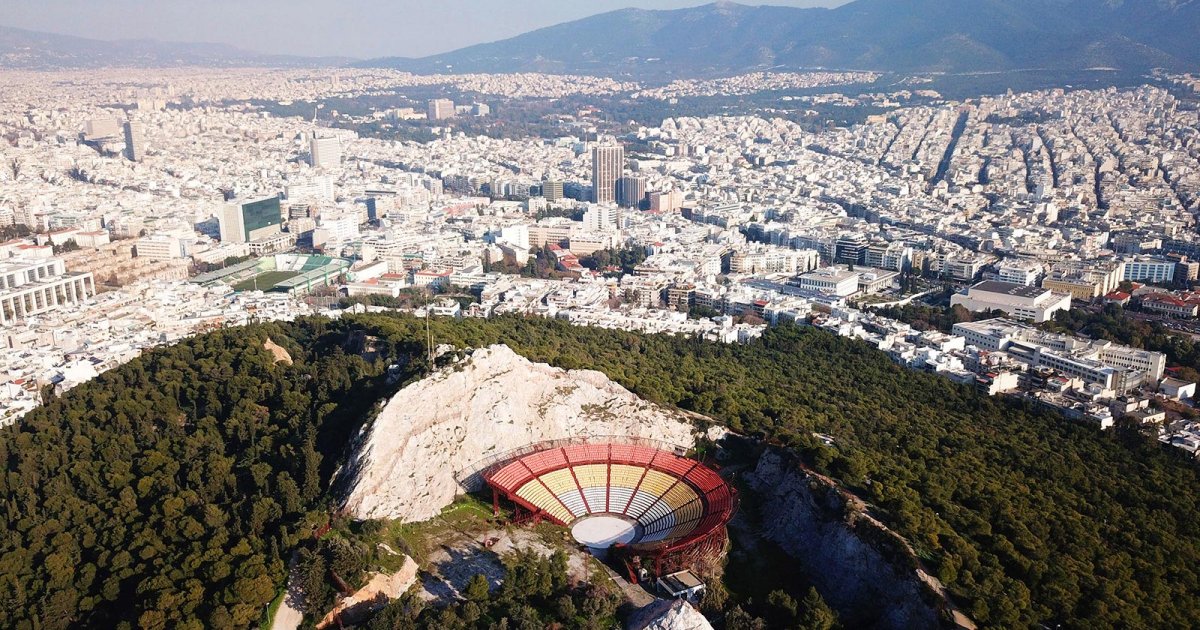 Audio File length: 2.09

Language: English / USA
Hi, my name's Jill, and I'm your personal guide. Along with MyWoWo, I'd like to welcome you to one of the Wonders of the World: Mount Lycabettus, an extremely popular tourist attraction, offering truly unique views over Athens and the Gulf of Piraeus.
There's no better way to look at everything you've visited or plan to visit up close than this marvelous vantage point which will leave you in awe with the spectacular views that encompass the whole of Athens.
Even if you're fond of walking, I suggest you take the funicular, the characteristic little train that climbs the extremely steep route up to the top; you'll need to walk up the last stretch in any case.
It's not a huge climb because the peak of Mount Lycabettus is 272 meters above sea level, but it's the highest point in the area, and offers 360-degree views, even better than the Acropolis, which is lower. The most memorable scenic photos of Athens are taken from here.
You'll easily be able to make out Syntagma Square, with its large palace; the National Garden, with the rooftops of the Zappeion; the proud columns of the gigantic Temple of Zeus and the unmistakable silhouette of the Panathenaic Stadium, bathed in golden light.
On a clear day, you can admire the spectacle of the sunlight on the Aegean, with a view of the islands of Salamis, where the Greeks defeated the Persians in an epic naval battle, freeing the city from siege, and Aegina, which I suggest you visit to admire the famous temple of Aphaea.
Also on the hill is the Chapel of Saint George, in a basin amid the rocks, and the outdoor Lycabettus Theater, seating about 3000 people. If you have the opportunity, don't miss the chance to see a performance of a classical work: from here, you'll feel like the entire history of Greece is on stage.
Let me leave you with an interesting fact: the name Lycabettus is present in many legends. It is said, for instance, that the hill was once a refuge for wolves (lycos in Greek), and that this is probably the origin of the name.