SYNTAGMA SQUARE, Presentation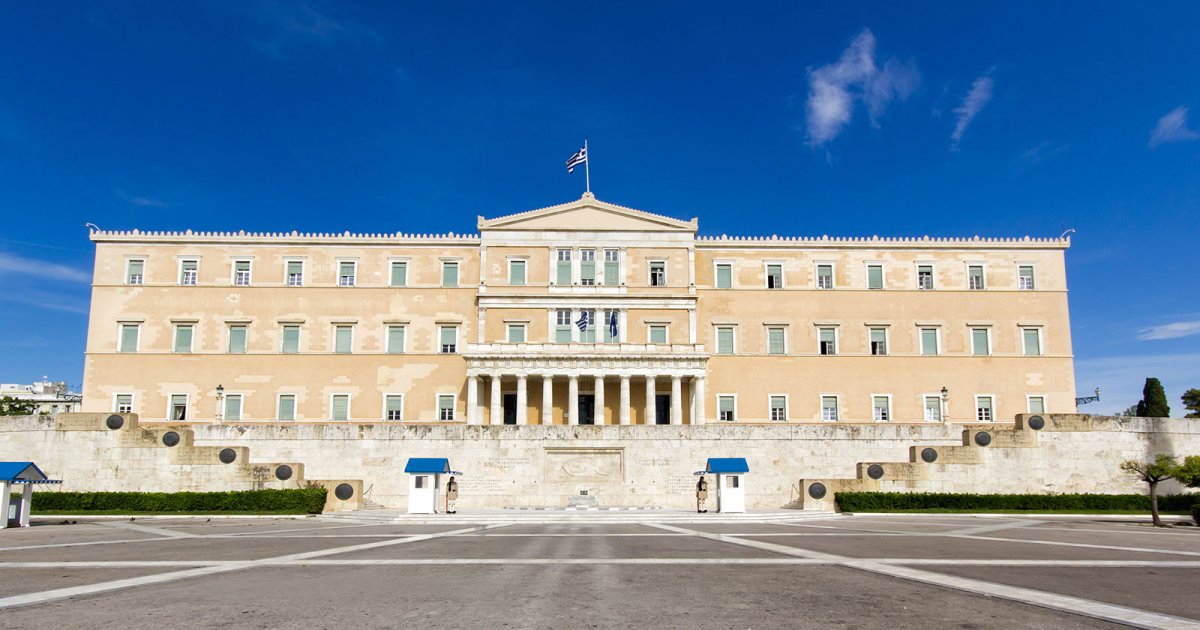 Audio File length: 2.39

Language: English / USA
Hi, my name's Rick, and I'm your personal guide. Along with MyWoWo, I'd like to welcome you to one of the Wonders of the World: Syntagma Square.
Syntagma means Constitution in Greek, and the square is named after the Constitution that the Bavarian Prince Otto, King of Greece, was obliged to grant following the popular and military uprising that took place outside of the Royal Palace in Athens in 1843.
Otto was placed on the Greek throne by France, the UK and Russia in 1832, after the war fought by the Greeks for liberation from the Ottoman Empire. The aim of the European superpowers was to control the newly independent state of Greece, and for this purpose they chose the eighteen-year-old Otto, because he was related to the dynasty that had reigned over Byzantium, modern-day Istanbul, the capital of the Eastern Roman Empire, of which Greece had also been part.
Built in 1834, the Square is surrounded by the main buildings of the capital, such as the Parliament and two Ministries. It is near almost all the historical sites in the city, and is the political and social center of modern Athens.
Looking onto the Square is the magnificent former Royal Palace, home to the Greek Parliament since 1929, and built by the German architect, Friedrich Von Gärtner, between 1836 and 1847 for King Otto of Greece. The large edifice, also known as the Old Palace, was badly damaged by fire in 1909, and was thus abandoned by the Greek kings. During the Second World War, it was even used as a hospital.
Also looking onto the Square is the Tomb of the Unknown Soldier, which every hour sees the changing of the guard of the Evzones, whose name literally means "soldiers of the beautiful belt".
The Evzones are famous for their distinctive costumes: a red hat with a black tassel; a white shirt and a black waistcoat with white and gold embroidery; a white kilt with 400 pleats, representing the years of Turkish rule; tight white leggings with black garters at the knee, and red leather clogs curved at the toe and with a black pompom.
Let me leave you with an interesting fact: Syntagma Square, measuring 25,000 square meters, is the second-largest in Greece after Spianada Square in Corfu, and one of the 100 largest in the world.