GALLERY OF MODERN AND CONTEMPORARY ART, Presentation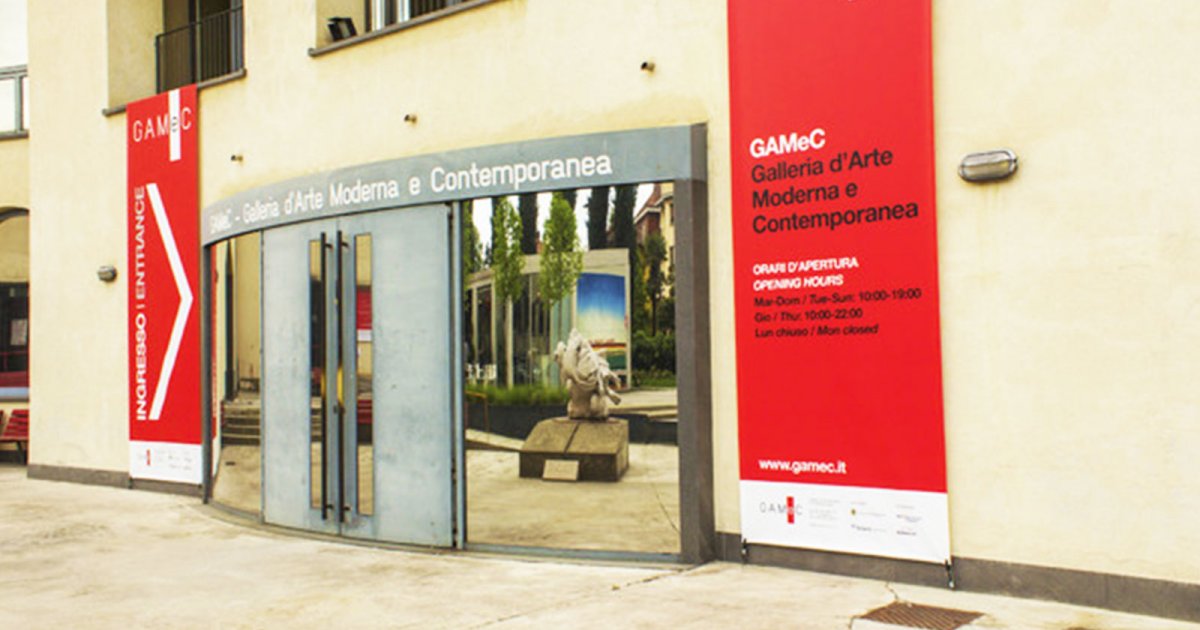 Audio File length: 2.37

Language: English / USA
Hi, my name's Marcy, and I'm your personal guide. Along with MyWoWo, I'd like to welcome you to one of the wonders of the world: the Bergamo Gallery of Modern and Contemporary Art.
GAMeC, as the gallery is better known, is one of the most important museums of contemporary art in northern Italy. Inaugurated in 1991, it boasts a wealth of fine works, consisting of three main parts: the Spajani Collection, comprising around forty masterpieces, including works by Boccioni, de Chirico and Kandinsky; the Stucchi Collection, made up of some twenty European paintings from the Fifties and Sixties, and the most original of the three, the Manzù Collection, donated by the sculptor to the city of Bergamo.
Born in Bergamo in 1908, the twelfth child of a shoemaker and sacristan, Giacomo Manzoni – Manzù is a pseudonym – made a name for himself during the war with a number of courageous works: at a time when art was celebrating the Fascist regime, he produced a fiercely critical work depicting the Passion of Christ, in which the accent is on the cruelty of evil. The Gallery is home to many works of this great artist, also known for his sculpture in 1964 of la Porta della Morte for Saint Peter's Basilica in the Vatican, commissioned by Pope John XXIII.
Many visitors walk straight into the museum and ignore the curious bronze sculpture by Manzù in the courtyard. I suggest you stop and smile along with Giulia e Mileto in carrozza. Let yourself be carried away by the poetry of the work, featuring two children playing on top of an imagined, stylized carriage. The shape, which resembles a wound-up spring, is designed to highlight the spontaneous trust typical of children, who live in a dream-like dimension.
Among the numerous works of Manzù you'll find inside is Cardinale Seduto, one of the sculptures on a religious theme that have earned him worldwide renown, and Gli Amanti, part of a series on the same secular theme. You'll notice the intense passion expressed by the intertwined bodies of the lovers, which creates an impetuous, unstoppable movement that expands into the space around it.
In the courtyard, you'll find another version of the embracing lovers, this time in marble.
Before I go, an interesting fact: Giulia and Mileto are the children Manzù had with the model Inge Schabel, his partner and muse.