VENETIAN WALLS, Presentation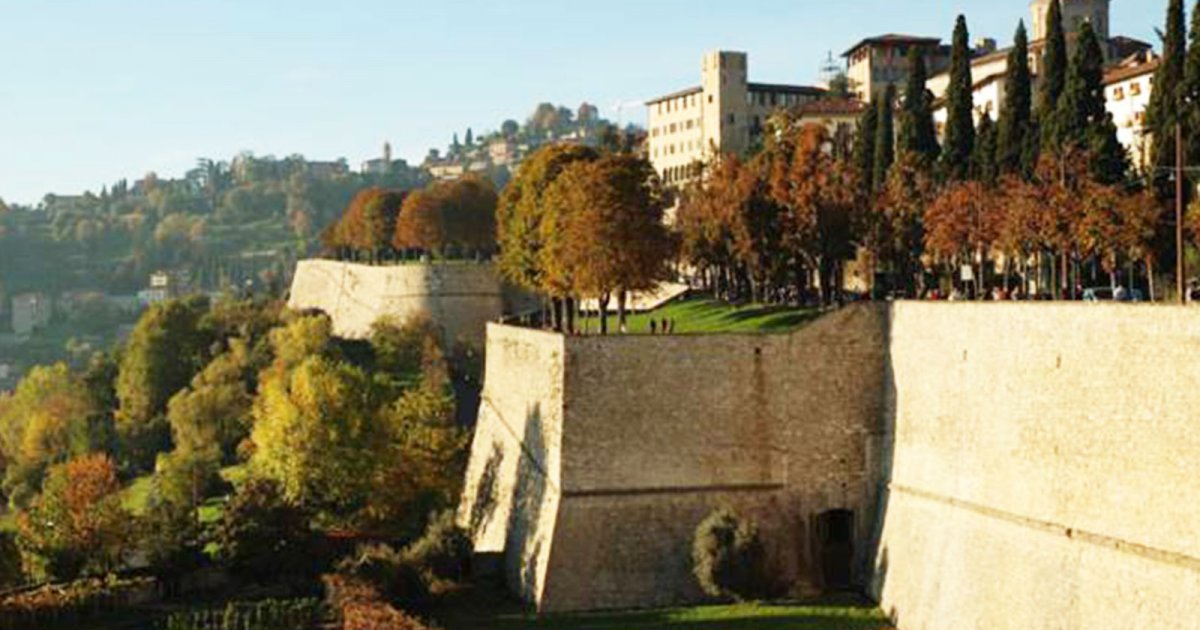 Audio File length: 2.51

Language: English / USA
Hi, my name's Scott, and I'm your personal guide. Along with MyWoWo, I'd like to welcome you to one of the wonders of the world: the Venetian Walls of Bergamo, a UNESCO World Heritage site since 9 July 2017.
Astounding: there's no other word that comes close to describing the spectacular walls built by the Venetians, which for four hundred years have been protecting the Upper Town. Six kilometers long and up to 20 meters high, the height of a seven-floor building, and extremely thick in order to stand up to any kind of bombing of the time, and to conceal the passageways and artillery inside.
The walls have remained intact throughout. The four magnificent monumental gates into the Upper Town are still adorned with the lion of St. Mark, the symbol of Venice, reintroduced there in 1958 during the restoration work on the gates. Along your way, you'll see hundreds of openings for artillery, and 14 ramparts, the enormous, protruding, lance-shaped, walled sections used for advanced defense and to strike any enemies who had managed to reach the walls.
Inside the walls, you'll find two indestructible gunpowder magazines, walkways and barracks, as well as a complex underground system of secret passageways and tunnels. Don't miss the chance to explore the inside of the walls and visit the embrasures: you can do so in complete safety, thanks to Le Nottole Association.
When and why was such an imposing, costly work carried out, requiring the demolition of over 250 buildings and the efforts of thousands of men for 27 years? This massive undertaking was completed in 1588 by the Republic of Venice, which controlled Bergamo at the time, in order to defend itself from the threat posed by Milan, at that time under the Spanish, and to protect its trade routes towards Europe.
This huge effort proved unnecessary, however, since the walls were never placed under siege, and the artillery never fired a shot.
Once they were no longer required for defensive purposes, the military forces abandoned the walls. Today they are a delightful place to take a walk, offering spectacular views across the city towards the Bergamo Alps.
Before I go, an interesting fact: on 3 July 2016, more than 11,000 people linked arms around the perimeter of the walls, forming a chain that held a Guinness World Record for a few months. The idea came about to show support for the candidacy of the Venetian Walls to join the UNESCO World Heritage List, and it was certainly effective!