QUATTRO CANTI, Presentation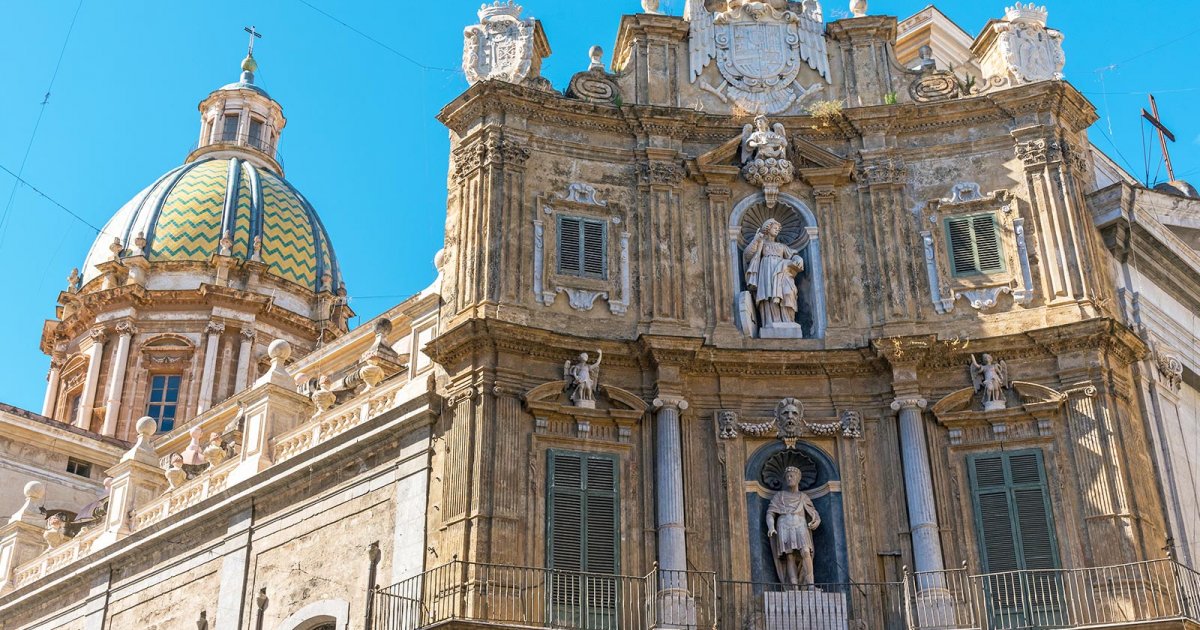 Audio File length: 2.24

Language: English / USA
Hi, my name's Rick, and I'm your personal guide. Along with MyWoWo, I'd like to welcome you to one of the Wonders of the World: Quattro Canti, the spectacular crossroads of Palermo.
Quattro Canti, whose official name is Piazza Villena, is the result of two important urban projects undertaken between the late 16th and early 17th centuries.
The Viceroy García de Toledo built a new port and expanded Via del Cassaro, the present-day Via Vittorio Emanuele, while the Viceroy de Cardenas, the Duke of Maqueda, opened Via Maqueda, the street named after him and perpendicular to the previous street, thus dividing the city into four parts.
His successor, the Marquis Don Juan Fernandez Pacheco de Villena y Ascalon, completed the work with the facades of the palaces built at the crossroads of the long main streets, which were the work of Mariano Smiriglio, an architect and painter from Palermo. Thus, a sort of piazza was formed, composed of four streets and four concave three-story facades, hence the name Octagon of Piazza Villena. The symmetrical facades have a fountain at the first level, featuring sculptures representing the seasons, statues of the Emperor Charles V and his descendants on the second level and the four patron saints of the four neighborhoods on the top level.
The square came to be known as Teatro del Sole, the theater of the sun, because at any time of day, at least one of the facades is lit by the sun, and the sun is the emblem of the Marquis of Villena, after which the piazza is named.
The Octagon soon took on a central role in the life of the city, hosting magnificent festivals, weddings, funerals and unfortunately even executions. Once the events ended, the facades remained there awaiting the next special occasion.
Throughout the following decades, long-established aristocratic families, nouveaux riches, major church figures and religious orders vied for the opportunity to gain control of the areas for building along the streets, and had luxurious noble buildings erected there.
Let me leave you with an interesting fact: when the piazza was used for public executions, the bodies were sometimes left hanging from the gallows as a grim warning to the populace.