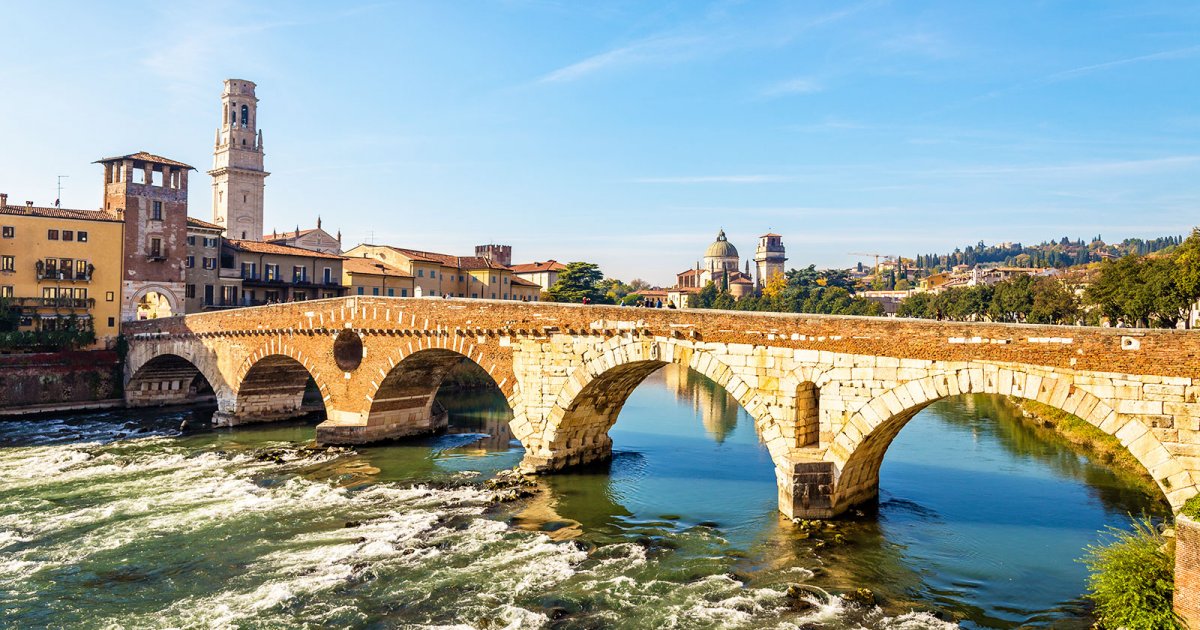 Audio File length: 2.53

Language: English / USA
The ancient church of Santo Stefano is surrounded by the little houses of a working-class neighborhood. The Romanesque facade features the traditional alternating red and white stripes that distinguish Verona's medieval architecture. The exterior has an octagonal dome with a double order of windows, clearly visible from the right side.
The dimly lit interior has a particular charm, and if you look carefully, you can recognize all the historical stages of its construction. The perimeter walls date to the 6th century, while the columns, capitals and cathedral are from the 8th century, and the crypt from the 10th.
At the start of the right-hand nave, you can see a chapel dating to 1620 that is one of the finest examples of Baroque decoration in the city.