MUSEUMPLEIN , Presentation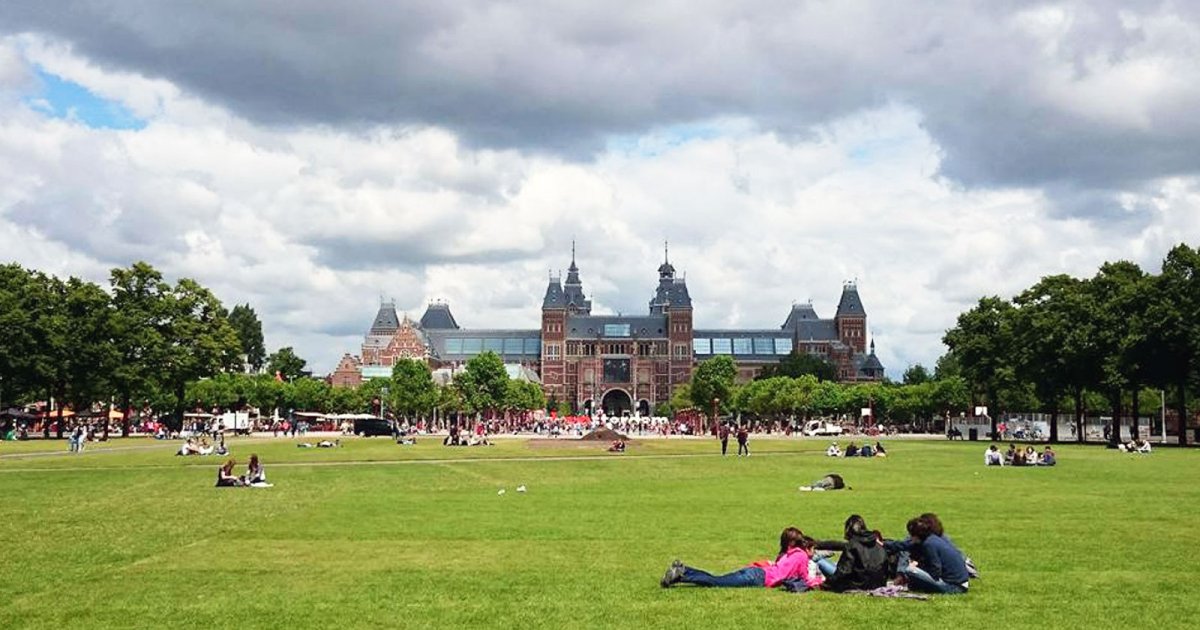 Audio File length: 2.29

Language: English / USA
Hi, my name's Rick, and I'm your personal guide. Along with MyWoWo, I'd like to welcome you to one of the Wonders of the World: the Museumplein.
The Museumplein, meaning "Museum Square", is a large public park that is home to three important museums: the Rijksmuseum, the Van Gogh museum and the Stedelijk Museum, as well as the Concertgebouw concert hall.
Originally occupied by a candle factory and marshy meadows, the area was reclaimed after the completion of the Rijksmuseum in 1885, with a street plan based on the design of Pierre Cuypers, the renowned architect who designed the museum.
Changes were made to the Museumplein in 1999, on a design by the landscape architect Sven-Ingvar Andersson that you can admire as you relax in the park.
If you visit in the winter, you'll see that the pond next to the Rijksmuseum is turned into an attractive ice skating rink.
There are two buildings on the large lawn housing the Van Gogh Museum and the Stedelijk Museum complex, dedicated to 20th-century art, and, at the back, the imposing Concertgebouw, which literally means "building for concerts". This is a large theatre, built in 1888 in a style similar to that of the Rijksmuseum. The large oval concert hall hosts the famous concerts of the Royal Concertgebouw Orchestra.
The Museumplein is located on the edge of the system of canals around Amsterdam Old Town, characterized by the elegant residences of wealthy families and large parks. The largest and liveliest is the 45-hectare Vondelpark, whose entrance is just 300 meters from the Rijksmuseum. It's one of the most popular meeting places in Amsterdam, with its appealing ponds, rose gardens, long-established bars and restaurants, play areas for children and the open-air concerts it hosts in the summer.
Let me leave you with an interesting fact: among the collections you'll find in the Museumplein, the smallest – yet one of the most fascinating and valuable – can be found in the Diamant Museum, inaugurated in 2007 and illustrating all stages of the diamond-making process: from the geological formation, mining and transport to the faceting process. There are a number of original diamonds on display, as well as replicas of the most famous diamonds in the world.