STEDELIJK MUSEUM, Presentation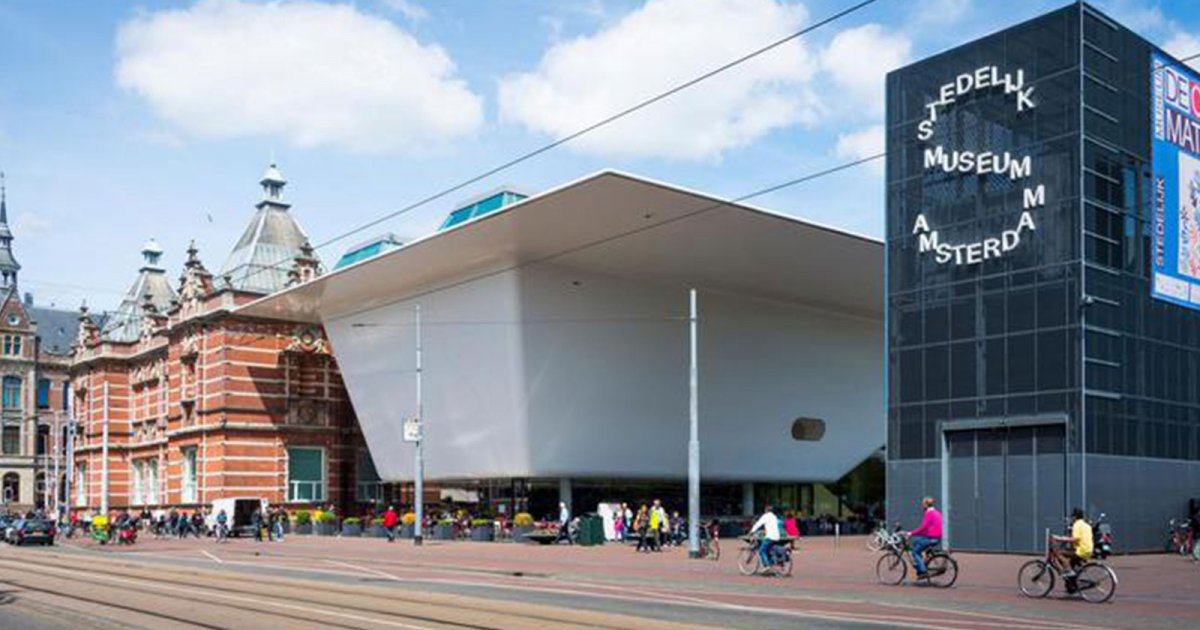 Audio File length: 2.34

Language: English / USA
Hi, my name's Jill, and I'm your personal guide. Along with MyWoWo, I'd like to welcome you to one of the Wonders of the World: the Stedelijk Museum.
The Stedelijk Museum, or "civic museum", contains one of the most important collections of European art from the 19th and 20th centuries.
A must for modern art lovers, the Stedelijk is housed in a particularly unusual building. The original structure, built at the end of the 19th century in Neo-Renaissance style, is joined by a huge modern complex beside it, designed by Benthem Crouwel Architects and opened to the public in 2012 after eight years of work. The stark contrast between the two structures will not leave you indifferent.
Thanks to this extension, a wide range of new services are available to the public: a restaurant on the terrace, a huge bookshop, areas for temporary exhibitions and a whole wing dedicated to developments in design.
The museum's collections are so impressively large that despite the new spaces available, works necessarily have to be displayed in rotation, so the museum experience is different every time you visit.
Visitors can admire a large group of historical avant-garde works from the early 20th century, including German Expressionist works and important paintings by Picasso, Chagall and Kandinsky.
Even more important – and indeed considered the main feature of the museum – is the attention paid to the origins and early days of Abstract art, with a particular focus on the figure of Piet Mondrian and other Dutch artists in the "de Stijl" group.
Other interesting works belong to the so-called "CO.BR.A group", a post-war movement with a rather disquieting name that is, in fact, nothing more sinister than the initials of the cities of Copenhagen, Brussels and Amsterdam, from which the artists came. This included Karel Appel, who painted a large mural. The collections also feature elements from North America, such as Pollock's "action painting", and a significant number of works by leading Pop Art figures. Also present are rooms dedicated to Informalism, photography, video art and large installations.
Let me leave you with an interesting fact: during the lengthy closure of the museum for renovation work, the main works in the collections were temporarily displayed in the former post office of the Central Station, which was left empty and was demolished after the museum reopened.