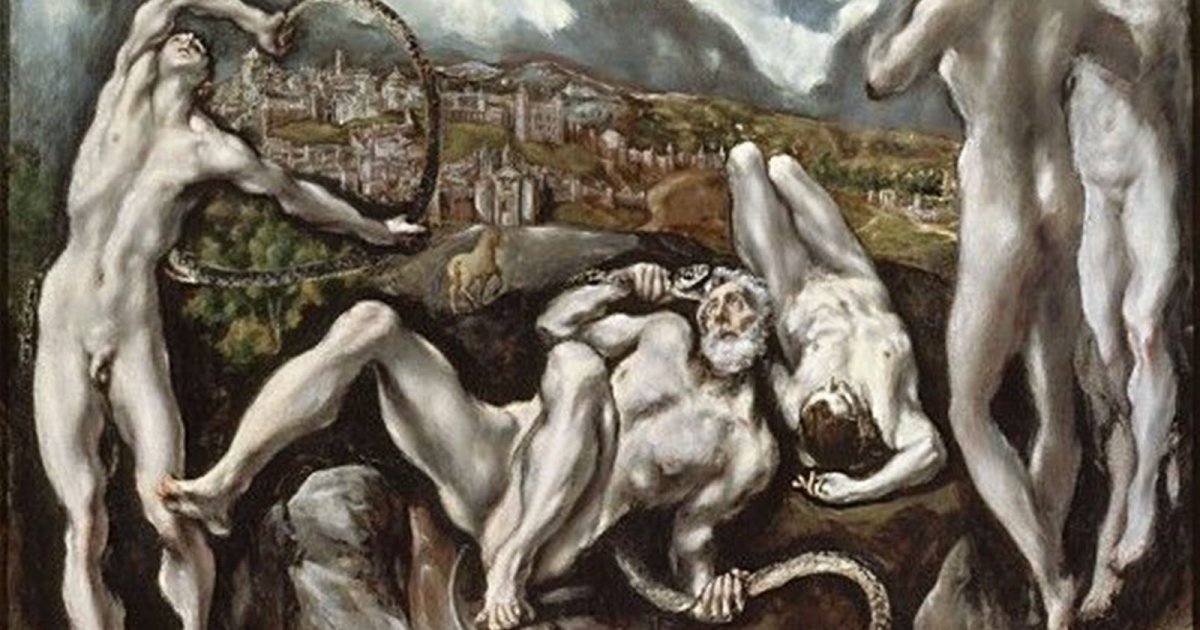 Audio File length: 2.30

Language: English / USA
El Greco, otherwise known as Doménikos Theotokópoulos, was born in Crete in 1541, yet lived in Spain, where he died in 1614.
El Greco lived in Toledo from when he was 26 years old and which he considered to be his second home.
El Greco's painting, which heavily influenced twentieth-century art–Pablo Picasso in particular–with his modernity, is a classic example of seventeenth-century Spanish Mannerism. Instead of attempting to portray nature rationally, like in the Renaissance period, he preferred to highlight the expressive and stylistic features of the work.
El Greco was a very devout Catholic and his paintings were always about religious subjects, like the others you can see here. So much so that this is the only one with a mythological theme and it is thought that the artist was influenced by a Roman statue of Laocoön that he saw in Rome.
Interesting fact: Currently the exact number of works attributable to El Greco has not been established, as he was also a sculptor. Some maintain that it is around 800, while others say it is only 285 and there are even those who would lower it to just 137.